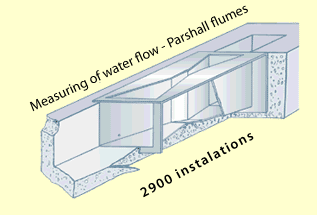 Czech, expert, engineering supply firm dealing with:
In order to achieve optimum solution with our products, a careful selection of the most suitable flow meter according to local conditions is carried out. As a proof of high quality of our systems and hydraulic structures is a long-lasting relationships between customers and our engineers.
---
(c) 2005 PARS Aqua, s.r.o.